Join a community committed to making an impact
If you are looking for a career that makes a difference in your local community, the Salvéo team would love to hear from you. With the same inspiration we utilize to provide excellent behavioral healthcare to our neighbors, we work purposefully to create great career experiences for providers and staff.
Private practice at its best - featuring community, support, benefits, and growth opportunities.

Benefits that matter


Competitive Salaries
Whether you prefer to work part-time or full-time, we offer competitive salary packages that can make Salvéo a great choice to match your lifestyle.


Professional Development
We invest in our team and want to ensure that everyone is able to build their career and deepen their understanding of the mental health field. A variety of leadership opportunities are available to employees interested in giving back to their therapist community.


Supporting Environment
When you become part of the Salvéo team, you're not alone. We get to know our team and take time to connect with everyone so we can all benefit from the community we've built.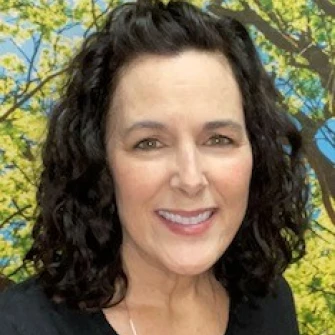 A word from our Practice Manager
Salvéo Counseling Center is a wonderful place to work. We highly value our culture of kindness and mutual respect. We purposefully extend this to our co-workers as well as to our clients.
Our office environment is comfortable, peaceful and welcoming. As a Salvéo employee, you will have the opportunity to learn and grow in your position with ongoing support from our leadership team. We are intentional about building community amongst our staff as we encourage and recognize our team for their good work.

Salvéo Counseling Center is an equal opportunity employer. We do not discriminate based on race, religion, gender, or sexual orientation. We welcome all qualified individuals to apply. ​
We look forward to hearing from you!
Explore open roles at Salvéo
What employees have to say
"I have worked at Salvéo Counseling since October of 2013. During my time here the leadership team has supported me as a developing therapist, a respected associate, and a member of the Salvéo team. They gave me the opportunity to develop through trainings and supervision. They encouraged variety in my client caseload so that I developed confidence with many types of therapeutic situations. They stood behind me during difficult client issues and life changes. Salvéo Counseling continues to be an innovative and heart-warming place to provide therapy and I would recommend it to any therapist looking to develop a practice with the succinct feeling that you are not alone in it but surrounded by others focused on improving the lives of each other and their clients."
- Therapist celebrating 9-years with Salvéo Counseling Center
​
"Salvéo is a great place to work. I've been here over 9 years and really appreciate the owners and their philosophy of holistic care for both clients and employees. They foster respect and compassion among the team. The office is beautifully decorated, very welcoming, and well maintained. It's a great environment for professional development and camaraderie among a caring and skillful group of mental health professionals."
- Psychiatric Nurse Practitioner celebrating 9-years with Salvéo Counseling Center
​
"I appreciate the full staff support so I can concentrate on what I really love - meeting with clients. The owners treat you with kindness and take great care to support your needs. Salvéo does a great job matching my skills with client needs so that my schedule is always full."
- Therapist celebrating 2-years with Salvéo Counseling Center